Now paying up to $4,000; read press release here.
You are visiting the official website of CrimeStoppers of Memphis and Shelby County, where you can learn about our many programs, keep up with Crimes of the Week and the latest fugitives sought by law enforcement, read about hot and cold cases, make a tax-deductible donation … or
submit a tip
.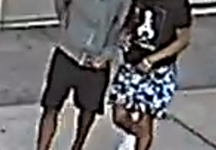 CARJACKING Memphis Police responded to a carjacking report at 7:18 p.m. Wednesday, May 17, 2023. When the first officers on the scene arrived at 3558 Lamar Avenue they found a man who had earlier in the evening pulled into the parking lot with a deflated tire. While he waited in…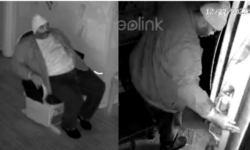 BURGLARY The burglar had no idea the homeowner would see him on her house's video surveillance device. It was 8:22 a.m. August 15, 2022 when he entered the single family home in the 200 block of Radar Road in the Whitehaven neighborhood of Memphis. The intruder forced open a side…
CrimeStoppers of Memphis and Shelby County remains a vital tool in fighting and solving crime in our community.
Because citizens pay attention and want to help bring criminals to justice, they anonymously contact us with tips — by calling our hotline or texting us, or by sending a tip by web mail. When tips lead to arrests, we pay cash.
CrimeStoppers has created four related programs that serve specific segments of our community: Senior Citizens, Students, hispanic-speaking people and anyone affected by or aware of copper theft.
We are an independent, nonpartisan and nonprofit citizen-run organization whose objective is to fight crime and make criminals pay for their actions. We do that without direct city or county tax dollars, We stay open and in operation thanks to those citizens and businesses who support us every year. Your contribution will help CrimeStoppers continue doing this vital work.