Hot Cases
January 19 and 20, 2020
It was a terrible toll taken over the Martin Luther King Jr. holiday by drive-by shooters in Memphis:
On Sunday — Jadon Knox, 10, shot in Orange Mound.
On Monday — LeQuan Boyd, 16, shot in a home in Hickory Hills.
On Monday — Ashlynn Luckett, 6, shot in the same Hickory Hills incident.
All three children later died from their gunshot wounds.
"Somebody knows something about these terrible murders," said Buddy Chapman, CrimeStoppers' executive director. "And they should contact CrimeStoppers."
Call or text 528-CASH (2274). It's forever anonymous. Do the right thing. Share this information on social media platforms. Help bring justice to these three children and their families.
---
June 7, 2019
Business leader killed following Midtown fundraising event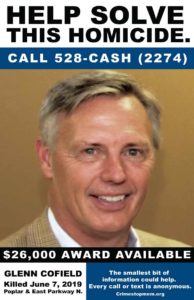 Investigators following leads are asking for the public's help in solving a homicide case the night of June 7, 2019 in a church parking lot at Poplar Avenue and East Parkway North.
Glenn Cofield was shot after walking to his car following the event.
CrimeStoppers reminds the public that any bit of information, even something seemingly trivial, can help police break this case open.
---
January 10, 2019
Alleged gang leader slain in double-murder case
Police are seeking help in solving two homicides during the day at the intersection of Imogene Street and Dwight Road near Airways Blvd. Ronald Terry, 49, and a female companion, Candid Sanders, 36, were shot to death inside a car. Terry was identified as once having been the leader of the Memphis branch of the Vice Lords gang out of Chicago. He had been paroled from prison in 2016 after serving for the murder of another gang member.
---
November 1 – 20, 2018
Do you know this person?
This unknown female black woman suspect made numerous deposits to a local banking using counterfeit checks between Nov. 1 and Nov. 20, 2018. She deposited the illegal checks in the Cleveland and Poplar area of Midtown. She is thought to be between the ages of 30 and 38 and is responsible for up to $10,000 in theft. Call CrimeStoppers, (901) 528-CASH (2274) for an award if you can help identify the suspect.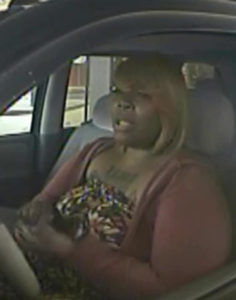 ---
September 23, 2018
Armed robber forces pharmacist to give him Xanax pills
It was 1:57 p.m. on a Sunday afternoon when a black male entered a Target store at 601 Colonial Road and jumped over the counter at the in-store CVS Pharmacy. Brandishing a gun, he herded employees into a corner and then forced one pharmacist to get him a large amount of Xanax pills. The subject fled in a gray, older model Chrysler Town and Country with damage to the front rear fender and the right rear hubcap missing.
The suspect is a black male, five feet 10 inches tall. He was wearing a green hat, gray t-shirt and Jordan sneakers.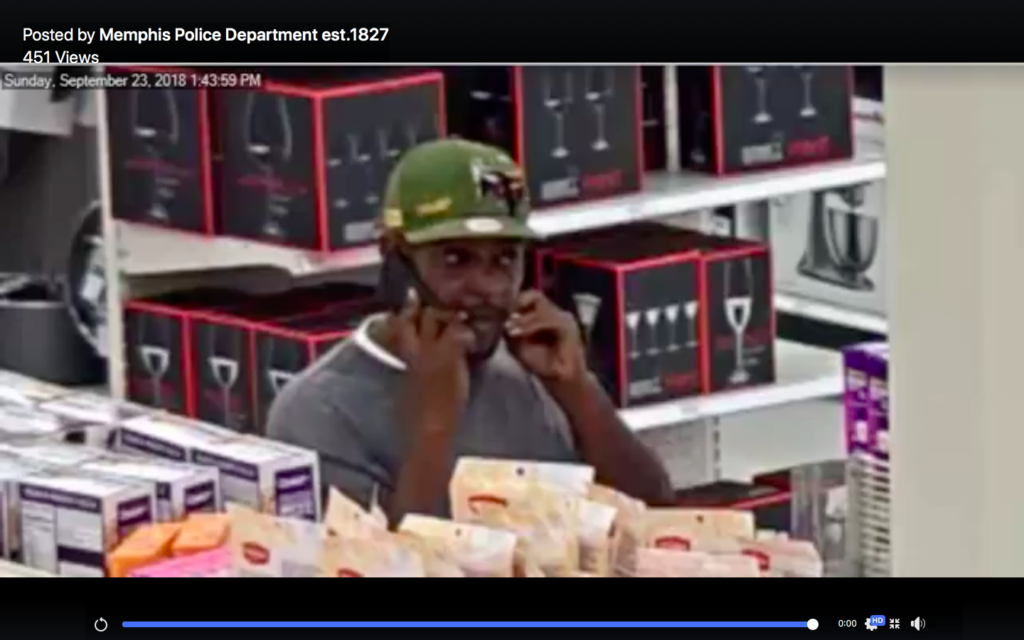 ---
August 16, 2018
Robbery suspects' IDs sought by police
Surveillance video footage in a Circle K hold-up clearly shows the faces of two robbers.
CrimeStoppers and the MPD need help identifying the individuals. The robbery occurred at
the store at 5341 Poplar Avenue at 1 a.m. Saturday, August 4, 2018. A clerk was ordered
into a corner while the men loaded two trash bags with more than $5,000 in cigarettes. The
suspects then headed on foot eastbound behind Buckley's restaurant.
Here are descriptions of the two men: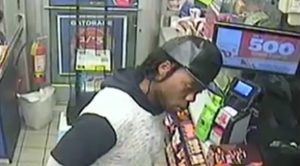 Suspect #1 is a black male, 5'11, thin build, dark complexion, in his mid to late twenties with long dreadlocks. This suspect was wearing a black leather Bulls hat, a long-sleeved gray and black shirt, stonewash jeans, and black and white Jordan shoes.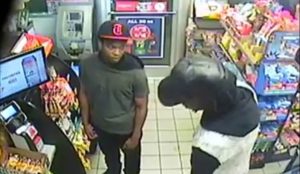 Suspect #2 is a black male, 5'9, medium build, medium complexion, in his early to mid- twenties. This suspect was wearing a red and black hat with "Old English" lettering, a gray shirt, black pants, and black shoes.
Anyone with information regarding this incident is asked to call Crime Stoppers at 901-528-
2274 (CASH). Tipsters also can submit a tip at  www.crimestopmem.org  where the
public can review wanted fugitives and safely send investigators information on the suspects.
Tips can be submitted anonymously via our free and secure mobile app by searching an app
store for "P3 Tips".
---
May 13, 2018
Two motorcyclists were killed in Mothers Day hit-and-run accidents and police need help solving the crimes.
Dwayne McMahon, 52, of Snellville, Georgia, was driving a Honda CBR when he was struck by another car, possibly a dark-colored Honda, at 
12:35 a.m.
 at the I-240 and I-55 interchange. The car's driver fled the scene. 
Three hours later
, Memphian Landy Tarrance Jr., 20, was found dead at the scene on Covington Pike north of Raleigh LaGrange Road. He was killed when a Ford F-120 pickup struck his Suzuki. Two men in the truck got out and fled on foot.
---
February 11, 2017
A passerby found a man's body in Nonconnah Creek in Southwest Memphis. The victim turned out to be Dominic Castillo, 22, from Albuquerque, New Mexico.
Castillo had been traveling eastward with a dog for a few months and had arrived in Memphis in January. He was strangled. Police need help determining who is responsible for this homicide. Call CrimeStoppers at 528-CASH (2274) with any information. All calls are anonymous all the time.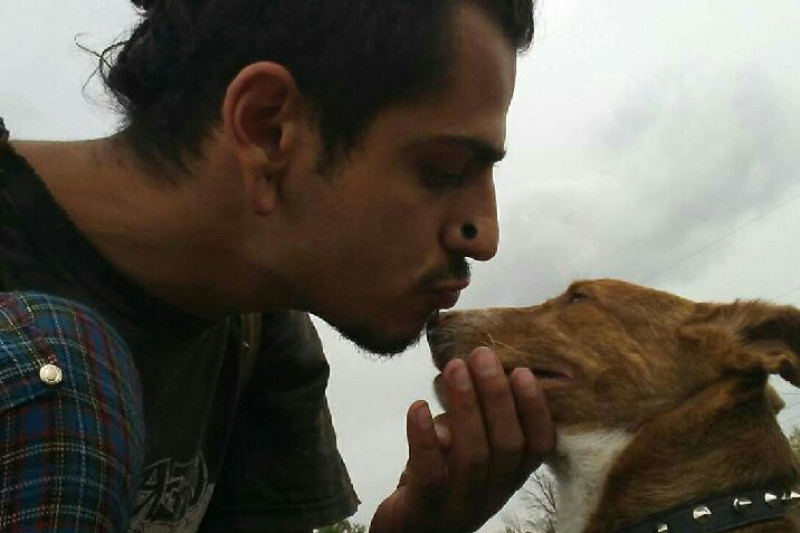 ---
October 7, 2016
Surveillance photos of three suspects in a smash and take robbery at Reeds Jewelers at WolfChase Mall have been released by the Memphis Police Department.
The three are believed responsible for the theft of 16 Rolex watches valued at $200,000, after taking a sledgehammer to a jewelry case October 2. It is the second heist with a similar MO from that same store in the past three years.
Anyone with information on the robbery, or who recognizes any of the three men in the photos, is asked to call CrimeStoppers at 528-CASH (2274).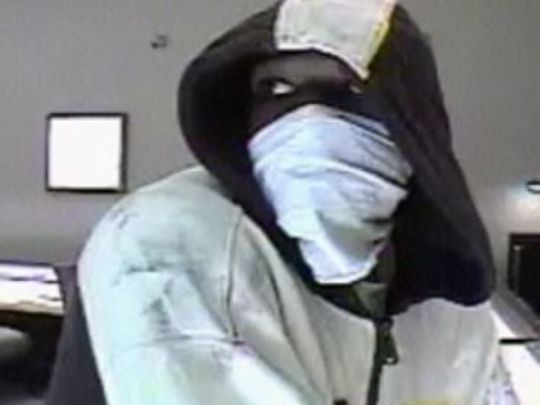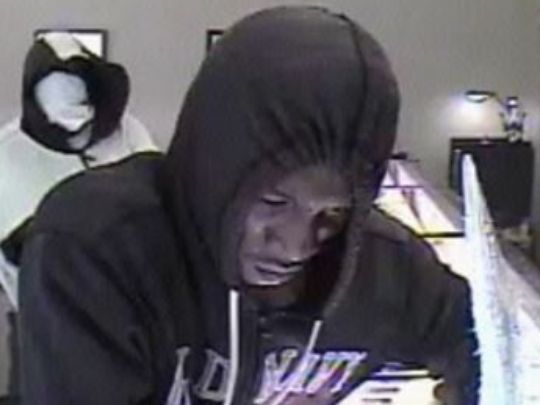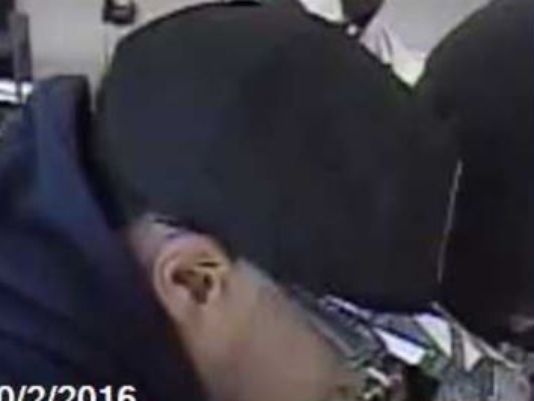 ---
September 7, 2016
Anyone with information about a suspect or getaway car in an August 30 armored truck shooting is asked to contact CrimeStoppers.
A Brink's guard was shot in the face outside a SunTrust Bank on Winchester Road that morning by a robber dressed in black. He grabbed a money bag, jumped into a black four-door Acura with tinted windows and sped away.
A Memphis Police spokesperson called the shooting "an ambush." Anyone with information is asked to call 528-CASH (2274).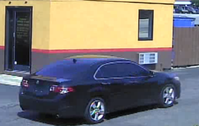 ---
September 1, 2016
Memphis Police responded to a "man down" call in an apartment complex at 1283 East Raines Road in South Memphis at 10:30 p.m. Sunday, August 31, 2014 – two years ago. Officers arrived and located a female victim with severe head trauma. Tamiko Montgomery was transported to Regional One Hospital in extremely critical condition. An unknown male was seen standing over the woman before running east from the location.
On July 30, 2016 Ms. Montgomery died of the injuries she sustained. Her death has been ruled a homicide.
The investigation continues. Anyone with information is asked to call the CrimeStoppers tips line, 528-CASH (2274).
---
July 15, 2016
Investigators are looking for four suspects in the burglary and murder of a Memphis homeowner. Brandon Byers and his wife were returning home on Old Bailey Court, near the airport, at 11 a.m. July 13 when Byers confronted three men burglarizing his house. He was shot by the intruders, who fled – carrying items they took from the home – in a four-door white Toyota Corolla driven by a woman.
Byers, who was 30, died soon after at the Regional One Medical Center. Anyone with information on the suspects is asked to call CrimeStoppers, 528-CASH (2274).
June 27, 2016 – ARRESTED AUGUST 2, 2016
Anyone who can help law enforcement officers find and arrest Timmie Cooperwood, who goes by the nickname Hood, will receive a special award of $1,500.
Cooperwood, who is 20, is wanted in the murder of Terry Figgs, 25, who was shot on May 11, 2016 and died within hours at Regional One Medical Center. The suspect's last known address is 176 Vaal. Additional award monies have been added to the normal CrimeStoppers award in this case.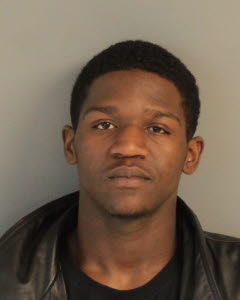 June 20, 2016
A $7,500 award was offered this morning for information leading to the arrest of those responsible for shooting up the Tennessee Highway Patrol station in Bartlett earlier this month. At least fourteen rounds were fired into the front of the building June 5, causing considerable damage. Although officers were in the building at the time, no one was injured.
Law enforcement officers say they have few leads and surveillance camera footage provided little to no information.
The award was announced in a press conference by Bill Gibbons, Tennessee Commissioner of Safety and Homeland Security. "This is a deliberate attack on the fiber of all that is good," Gibbons said. "This despicable act of violence is not acceptable and will not be tolerated."
Anyone with information is asked to call CrimeStoppers at 528-CASH (2274).
June 13, 2016
An extraordinary CrimeStoppers award of $5,000 has been offered by relatives and friends of Brenda Dukes and Rhonda Bishop Dukes for information that can lead to arrests in their murders.
The married women's bodies were found in a home on Matthews Road outside Millington June 8, 2016. Police investigators need help as they work through a long list of acquaintances and other potential suspects. The award money, added to $1,000 from CrimeStoppers funds, brings the potential award to an anonymous tipster to $6,000.
Anyone with information should call CrimeStoppers at 528-CASH (2274).
---
---
Cold Cases
A Cold Case is a criminal investigation that hasn't been solved after some time but remains "on the books" and may be reopened when new evidence appears or is sought by authorities.
---
June 27, 2016
In what investigators believe was a burglary or robbery "gone bad," Andre Jones was shot and killed outside his home in the 4400 block of Longtree in the Northwood Hills neighborhood. Jones was getting ready to go to work as a Shelby County Vector Control employee that morning when the power went out. He went outside to check and apparently surprised burglary suspects. After a short struggle, Jones, a deacon in his church and engaged to be married, was shot and died as he struggled to reach a neighbor's house.
There had been other burglaries in the county in which power was first turned off to a home to disable a security system. The Shelby County Sheriff's Department hopes that someone with information will come forward and call 528-CASH (2274) with information.
October 9, 1989
A $10,000 extra award has been offered for information that helps bring about an arrest and charge in a double-homicide case from 1989.
Nancy Little, a 32-year-old black female, was found slain inside her 1988 white Honda parked in front of 2061 Slate Road, which was several miles from her home.
She was eight and a half months pregnant. Any information could help solve this cold case. Call CrimeStoppers at 528-CASH (2274).