3rd Annual CrimeStoppers Golf Tournament
The tournament was a great success!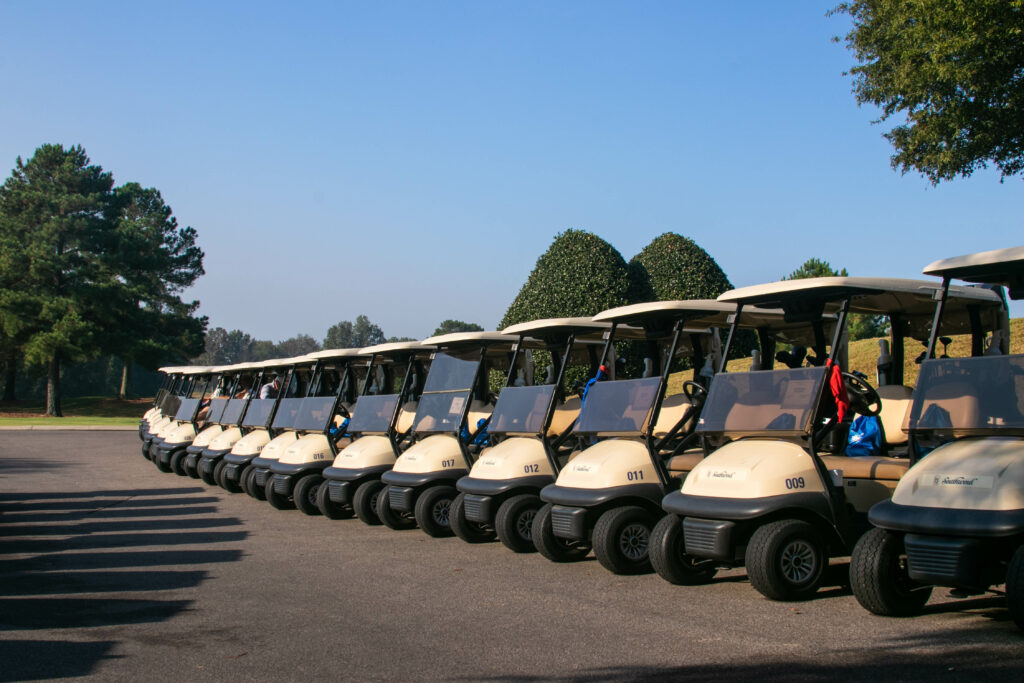 Eighty-eight golfers braved record high temperatures but otherwise perfect weather to participate in the third annual Phelps Security CrimeStoppers Golf Tournament at TPC Southwind on Monday, September 30, 2019.
The event, including four hole-in-one contests, a resort vacation raffle and silent auction, raised much-needed funds to help the organization pay cash awards to citizens whose tips lead to felony arrests.
CrimeStoppers appreciates the teams who chose to play as well as the businesses and citizens who were sponsors of this year's event. The sponsors included title sponsor Phelps Security.
Others were: TBC Corporation, Gary and Frances Paulson, Phelps Electric, an Anonymous company, State Systems, Inc., Value Logistics, Dillard Door, the Jane and Harvey Russell Charitable Foundation, Splash Creative, BancorpSouth, Impact Brokerage/Chris Gossett, Herbi-Systems, Watkins Uiberall, Huey's, Jim Keras Chevrolet, Outback Steakhouse, JR Restaurant Group, Lipscomb & Pitts, The Pickering Firm, JNJ Express, Wolfchase Toyota, Napa Café, TAG Truck Center, and Luther Parker.
CrimeStoppers volunteers are planning next year's tournament, scheduled for Thursday, September 24, 2020 at Wyndike Country Club.
Teams and sponsors can reserve early by contacting the golf committee at info@crimestopmem.org and asking for a spot to be reserved.
Play where the pros play & help fight crime
---
2nd Annual Tournament draws 88 golfers
Twenty-two four-person teams enjoyed a fine day of golf at the Second Annual CrimeStoppers Golf Tournament Monday, August 6, 2018 at TPC Southwind. Although the temperatures climbed into the 90s, a brisk breeze made the outing pleasant.
---
Taking a big swing out of crime in our community