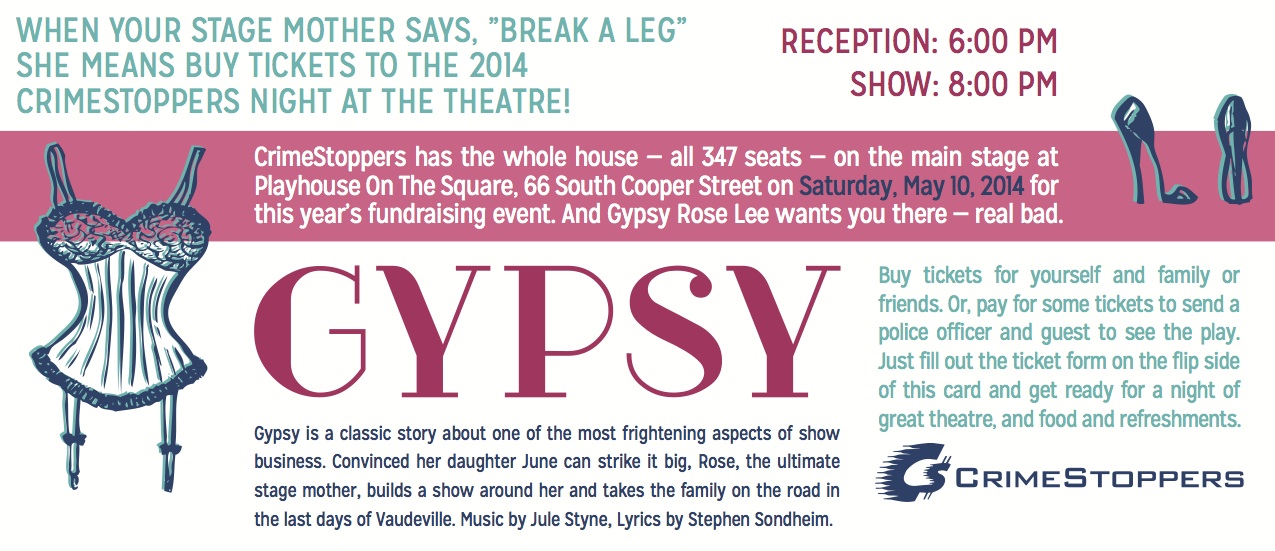 Join us for our annual Night at the Theatre
Email Buddy Chapman Buddy@crimestopmem.org You say it. We pay it.

CrimeStoppers of Memphis and Shelby County remains a vital tool in fighting and solving crime in our community.

Because citizens pay attention and want to help bring criminals to justice, they anonymously contact us with tips — by calling our hotline or texting us, or by sending a tip by web mail. When tips lead to arrests, we pay cash.

CrimeStoppers also prevents and solves crimes and investigates other troubles that directly affect school students and senior citizens through two unique programs called Trust Pays and SeniorBsafe.